MR16 35w 12v Halogen Lamp
Dichroic and PAR Reflector Lamps with GU5.3 Base
Product Ref: 1474
£2.11

inc VAT
Here we offer:
Radium Mega - a professional lamp with 4000 hours MTBF lamp life and a special hardened dichroic coating.
Radium Skylight - a professional lamp with 4000 hours MTBF lamp life and a polished aluminium reflector.
Radium Budget - a lamp with a 2000 hour MTBF lamp life.
Dichroic Vs PAR?
Dichroic lamps have a coating on the inside of the reflector that looks like silver foil but is in fact a chemical coating designed to allow infrared heat through the back of the lamp whilst reflecting the light forward. PAR lamps have a polished aluminium reflector so these lamp reflect light and infrared heat forward. They are beneficial when used in enclosed fixtures as they direct more heat out from the fixture.Who are Radium? For more than 100 years the German company Radium Lampenwerk GmbH have produced high quality lamps for commercial and domestic use. They are committed to protecting the environment both at their production facilities and through promotion of energy efficient lighting.
| | |
| --- | --- |
| Lamp Type | MR16 - 12v Halogen Reflector |
| Part L Compliant Luminaire | No |
| Width | 50mm |
| Height | 45mm |
| Wiring Details | Class 3 - Requires a low voltage supply |
Do you sell MR 16 lamps with a 60 degree beam angle and if so, how much are they?
We have not yet been able to source a 35W 60º lamp, however we have a standard and long life version of the 50W 60º lamp available.
Availability: IN STOCK immediate dispatch

We offer free delivery on orders over £50 to most UK Mainland Addresses
Related Products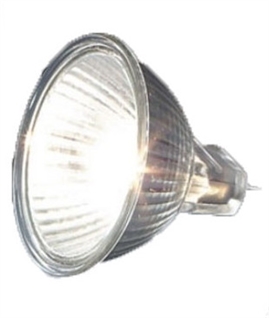 2 Products
£2.11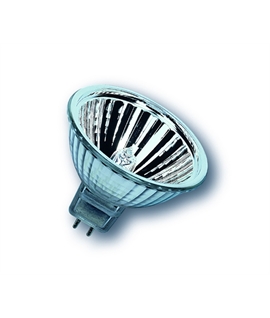 11 Products
£1.90
Up to 40% More Efficient Than Standard Tungsten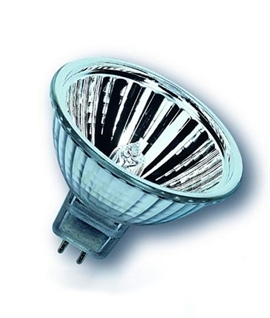 4 Products
£3.80
A 50w Lamp which Provides 40% More Light