Pro Value 5w Dimmable LED Retrofit Lamp - Neutral White GU10 Base
GU10 Base LED Lamp
Product Ref: 3187
£4.60

inc VAT
LED mains lamp with a GU10 base. Affordable, long lamp life and has the same look and feel of the traditional GU10 base halogen lamps. This make this a genuine alternative to a 50w halogen lamps.
Offers 92% energy saving compared to a halogen lamp with the same output.
25000 hours lamp life.
Details
Neutral white 5 watt (50 watt equivalent) 420 lumens, 4000k 38º Beam.



Lamp Type
GU10 Base Mains Lamps
Part L Compliant Luminaire
No
Lamps Included
Yes
Dimmable?
Yes - on standard dimmer
(TRIAC or leading edge)
Max Wattage
5w
Total Wattage
5w
Height
50mm
Diameter
53mm
Wiring Details
Not applicable
Kelvin
4000°K - Neutral White
We have an application for LEDS to work on 110v AC under normal operation and 110v DC in emergency. Could this lamp operate under these voltages?
No this lamp is only going to operate at 220-240v AC. Even if you look at low voltage LED lamps these often use a power supply that requires 110-240v AC.
What is the operating voltage / voltages, ac or dc for the LED.
220-240v AC
What wattage 12v MR16 halogen would these be equivalent to in terms of light output
The 3w LED units generates as much light as a 15w 25º beam halogen lamp (if such a thing existed). Others will give higher figures - we tend to tell the truth i.e. 240 lumens.
Availability: IN STOCK immediate dispatch

We offer free delivery on orders over £50 to most UK Mainland Addresses
Related Products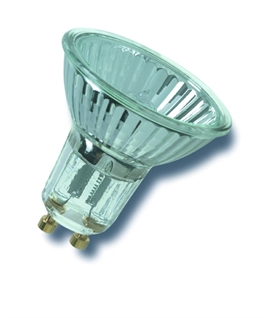 £1.48
50w PAR16 GU10 Lamps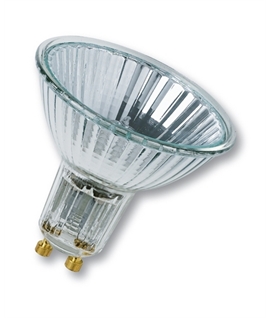 £2.00
Energy Saving PAR lamps - 28w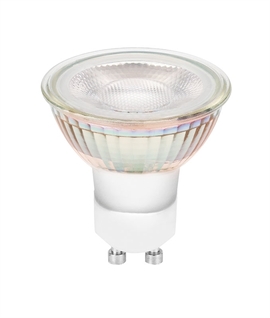 13 Products
£4.38
Available as Standard or Dimmable