E27 EcoHalogen Golf Ball Lamp
Saves 30% on your Energy Costs
Product Ref: 3638
From £2.95

inc VAT
E27 Golf Ball Lamp EcoHalogen.
Radium have redesigned their standard golf ball lamp by taking out the standard tungsten filament and replacing it with a more energy efficient halogen capsule. Just switch your lamps and save 30% on running costs and get cleaner whiter light and increased lamp life.
These give 100% of their light output at the flick of a switch, contain no mercury and are dimmable on any dimmer unit.
Like for like in size and fully Dimmable.
Instant start up with 2000 hours average rated life. Lasts longer compared to standard incandescent bulbs.
Brilliant sparkling white light with a colour rendering index (CRI) of 100. No mercury or other hazardous materials.
20w = 30w - saves energy, reduces fuel bills and gives a longer life


30w = 40w - saves energy, reduces fuel bills and gives a longer life (Sold as a twin pack)


46w = 60w - saves energy, reduces fuel bills and gives a longer life
Straightforward replacement to standard tungsten lamps.
Instant light and easily dimmable.
Lamp Type
E27 (ES) Base Mains Lamps
Lumens Per Watt
15
Dimmable?
Yes - on standard dimmer
(TRIAC or leading edge)
Width
45mm
Length
70mm
Wiring Details
Not applicable
Can you tell me whether these bulbs get hot when in use for long periods of time. We operate a B&B and have no control over duration of use and have to consider guest safety.
Eco halogen lamps do get hot but the glass envelope is 50% cooler than a pearl tungsten bulb. Even high output LED lamps get hot so consideration is required when choosing you lamps. Call us, we`ll be happy to discuss your options.
Our chandeliers hold golfball bulbs pointing downwards at an angle of 45 degrees. Some previous bulbs (not Philips) have exploded - apparently the cement joining glass to cap gets too hot. Will the EcoClassic golfball meet our needs?
Having checked the specification carefully the Philips lamp has no restrictions on use with the lamp base up, down or on an angle.
I really like the darling two light pendant but don`t want this push in type light bulb. Can the bulb easily be exchanged for a screw in modern type of bulb if I bought this?
The Darling two light bar you refer to requires an E14 edison screw lamp maximum 40w. This listing simply shows the bayonet cap lamp for illustration only. The lamp you would require off this page for your Darling pendant would be the PL28WSESECOCGOLF. If you are still unclear about which lamp you require please give our sales team a call where someone will be more than happy to help.
I am looking for a bayonet fitting light which would be good for putting on make up. Is this one good?
This lamp gives a brilliant sparkling white light. It would give a great light for instances such as putting on make up.
Availability: IN STOCK 2-3 working day dispatch

We offer free delivery on orders over £50 to most UK Mainland Addresses
Related Products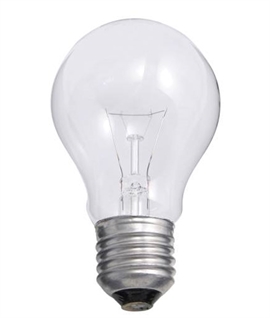 £0.55
Clear & 40 Watts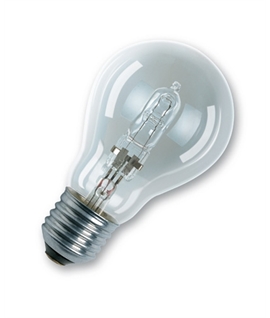 5 Products
£1.50
Saves 30% on your Energy Costs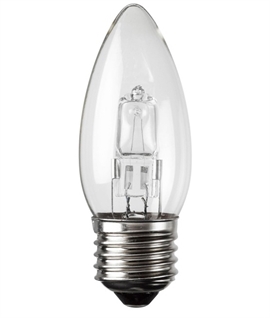 2 Products
£1.90
Available in 30w (40w) or 46w (60w)