B22d EcoHalogen Flame Tipped Candle Lamp
Saves 30% on your Energy Costs
Product Ref: 6150
£1.48

inc VAT
Now you can add a bit of style to your light fittings with these flared tipped candle lamps.
By taking out the standard tungsten filament and replacing it with a more energy efficient halogen capsule. Just switch your lamps and save 30% on running costs and get cleaner whiter light and increased lamp life.
These give 100% of their light output at the flick of a switch, contain no mercury and are dimmable on any dimmer unit.
Like for like in size and fully dimmable.
Instant start up with 2,000 hours average rated life. Lasts longer compared to standard incandescent bulbs.
Brilliant sparkling white light with a colour rendering index (CRI) of 100. No mercury or other hazardous materials.
28w = 40w - saves energy, reduces fuel bills and gives a longer life
Straightforward replacement to stand tungsten lamps
Instant light and easily dimmable
Lamp Type
BC (B22d) Mains Bayonet Cap Lamp
Lumens Per Watt
15
Dimmable?
Yes - on standard dimmer
(TRIAC or leading edge)
Width
36mm
Wiring Details
Not applicable
Is the bayonet a thin or thick fitting?
This is a B22d base candle, and so is the thicker base.
Am I to assume this is clear glass and not pearl or white it does look clear but doesn`t actually state that.
The glass is clear on these lamps.
Availability: IN STOCK 2-3 working day dispatch

We offer free delivery on orders over £50 to most UK Mainland Addresses
Related Products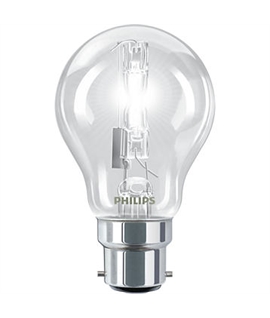 3 Products
£2.00
Saves 30% on your Energy Costs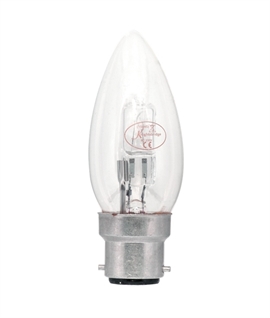 3 Products
£1.49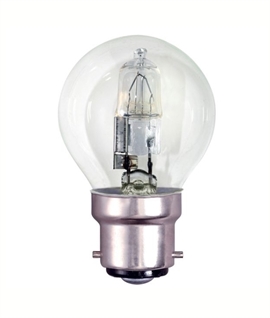 £1.90
Saves 30% on your Energy Costs