We're sorry this product is currently unavailable
Please visit these categories for similar items or see the related products below.
Bulbs, Lamps and Accessories > Transformers - Laminated
Alternatively contact us with your specific needs and we will endeavour to assist you in your search
250va Conventional Toroidal Transformer - Magnetic
Long Life Laminated Transformer
Product Ref: 4469
£95.90

inc VAT
Primary fused conventional transformer.
Supply 12v up to 250w.
Complete with 25cm primary and secondary leads.
Dimmable with phase control dimmer.Short circuit protected.
On some lighting circuits a Type C MCBs may have to be used to avoid tripping because of the higher current associated with this type of transformer - these only cost a few pounds.
Lamp Type
Part L Compliant Luminaire
No
Lamps Included
No
Dimmable?
Yes - on standard dimmer
(TRIAC or leading edge)
Length
90mm
Height
105mm
Depth/Projection
130mm
Construction
Mixed
Wiring Details
Class 2 - Double Insulated - Requires no Earth Connection
IP Rating
IP20
Be the first to ask a question about this product!
This product is currently unavailable
We offer free delivery on orders over £50 to most UK Mainland Addresses
This product is currently unavailable
Related Products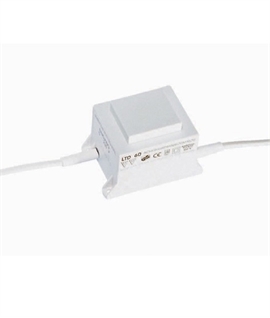 2 Products
£30.14
Long Life Laminated Transformer 60va or 105va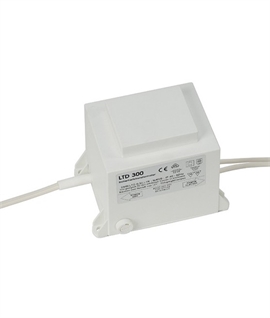 £129.50
Long Life Laminated Transformer