Home
New Arrivals
Save your coppers
OCS - 16 October 2014 -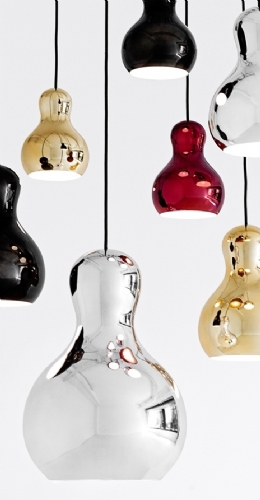 Last year we saw a surge in the world of metal pendants, led by the design world and followed closely by the public.

We can all see the appeal of lighting with a bit more character and here at Lighting Styles we never take a step backwards. So the natural path has been followed and we`re seeing more construction experimentation than ever before. Pendants and wall lights are now being produced in amazingly opulent materials, copper is a keeper, brass exudes class and steel seals the deal.

Each has their own unique qualities and as such are suited to different applications. Copper with a warm white light appears deep and matt, the orange tones being amplified and drawing you in. Brass combined with cream and a white light exaggerates the gold qualities leaving your lighting dripping with quality. Finally steel can create an industrious environment but equally paired with pastel colours appears retro and chic.

Save your coppers and these can all be yours, manufacturers want to create amazing lighting that can be enjoyed by all and that`s something we love!
Filament Bulbs - Colourful Retro Design
E27 Cap with a Squirrel Cage Filament
From £6.96

Advanced Interchangeable LED Downlights - Silver
you select the output, beam angle and bezel
From £41.46

Battery Operated Round LED Vanity Mirror
One Sided Magnfication Mirror
Our Price £48.00

Extending Arm Illuminated Shaving Mirror
Ideal also for make-up or contact lens wearers
Our Price £43.50

Lighting Out Of The Box: Plaster Wall Light
Up and Down Light from Two Lamps
Our Price £54.00

Curved Plaster Wall Light W:360mm
Natural White Finish
Our Price £54.00

Ironwork Spiral Light - 3 or 6 Light
Large 14 arm & wall light also available
From £294.00

Rustic Brown Wall Light & Alabaster Shade
Single or Double Wall Light Option
From £138.00

Rustic Brown Pendant & Alabaster Shades
Two sizes - great for period properties
From £430.00

12w 350mA LED Power Supply
350ma Constant Current LED Driver
Our Price £32.82

Gold Finish Double Arm Wall Light with Crystal
6 light pendant also available
Our Price £275.00

Flemish Shaded Chandelier - Chrome
Three Sizes each with Fabric Shades
From £708.00

Clear 6 Light Chandelier with Shades & LED
Shades & body can be indepently switched
Our Price £1,164.00

Aged Patina Chandelier with Crystals
Choose either 3 or 5 light fitting
From £216.00

Gold Finish 6 Arm Chandelier with Crystal
Wall light also available
Our Price £654.00

Festoon Lighting - Professional Grade
Harness suitable for permanent installation
From £99.50

Contemporary Porcelain Wall Light
Pendant & Semi-Flush Also Available
Our Price £115.00

Contemporary Porcelain Semi-Flush Light
Wall Light & Pendant Also Available
Our Price £354.00

Contemporary Porcelain Pendant
Wall Light & Semi-Flush Also Available
Our Price £480.00

Metal Pendant Kitchen Light
Blue, Yellow, Green or Grey
From £78.00

Dome Metal Pendant - Mirror Mosaic
White, Black or Red Colour
From £355.00